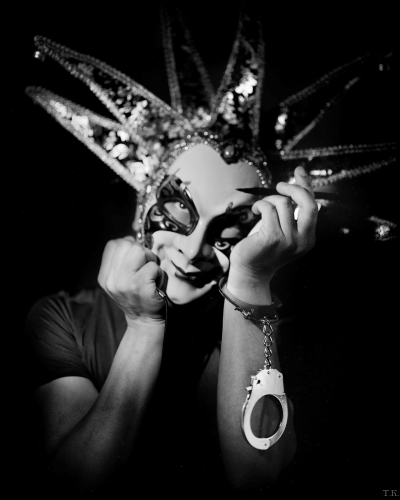 泰客,70后,吉林省长春市人,自由摄影师,现居住生活于北京。
Weiking Wei, born in 70s,from Changchun, Jiling, China, a freelance photographer, now living in Beijing.
创作形式不拘一格,涉猎题材广泛。已完成及进行中的项目有:《恋物癖》、《动物园》、《佛造像残影》《未明集》、《SURFACE》、《圆明园》、《编造的方式》等。
The creation of Weiking is varied in forms, and the range of subjects is wide. The completed and on-going projects include 《Fetish: conceptual still-life》, 《ZOO》,《Remnants of Buddha》,《Before the Dawn》,《SURFACE》,《Summer Palace》,《The ways of fabrication》,etc..
现阶段作品使用中大画幅胶片相机拍摄,传统暗房制作完成。
The photographs of current stage are all shot by medium/large format film cameras, and processed through traditional darkroom technique.
在现实中捕捉超现实,在平凡中发现不凡与隐喻,结合传统美学与当代观念,是我要走的路。
To capture surrealism in the real world, to find the unusual and metaphor in the usual things, to combine the traditional aesthetic with modern concept, this is my way.
出版

、

展览、作品销售合作

联系
方式:


For publishing, exhibition, works sales
Contact:
电邮(E-mail):weiking@live.com
微信公众号(WeChat Official Accounts):takerview